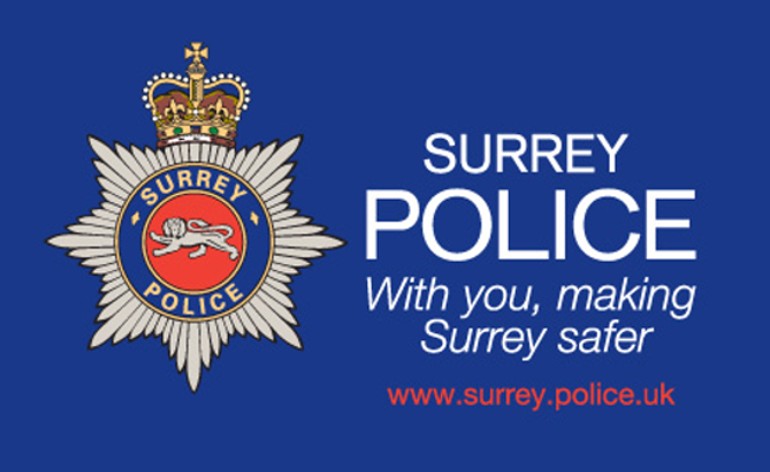 Time is running out to have your say on whether you would be prepared to pay a little extra to support our policing teams in Surrey over the coming year.

Police and Crime Commissioner Lisa Townsend is calling on the county's residents to fill in a brief survey and let her know if they would support a small rise in council tax so that policing levels can be sustained in communities across the county.

The Surrey public are being invited to have their say on whether they would agree to pay an extra 83p a month on an average council tax bill. But you will need to be quick, the survey closes at 9am on Tuesday 4th January. It only takes a few minutes to fill in and can be found by clicking here

One of the PCC's key responsibilities is to set the overall budget for Surrey Police including determining the level of council tax raised for policing in the county, known as the precept, which funds the Force together with a grant from central government.

The Home Office have given PCCs across the country the flexibility to increase the policing element of a Band D Council Tax bill by £10 a year or an extra 83p a month, the equivalent of around 3.5% across all bands.


Police and Crime Commissioner Lisa Townsend said: "We have already had a good response so far to our survey and I want to thank all those who have already taken part. If you haven't had time to complete it yet, it really does only take a minute or two to fill in so please do click the link above and let me know what you think.

"I want to provide you all with the very best value for money I can from your policing service and ensure as many officers and staff are put into our police teams as possible.
"But like all public services, policing is facing a significant rise in costs in the current financial climate and in order to sustain our current position, an increase of some kind will likely be necessary.

"Over the last few years Surrey Police has been able to recruit an extra 300 officers and staff and I don't want to see the hard work that has gone into providing a much needed boost to our policing numbers being undone.

"That is why I am asking the Surrey public for their support during these challenging times. But I really want to know what you all think so please do fill in our survey and give me your views."

For more information click here to visit the website